Dundalk Pageant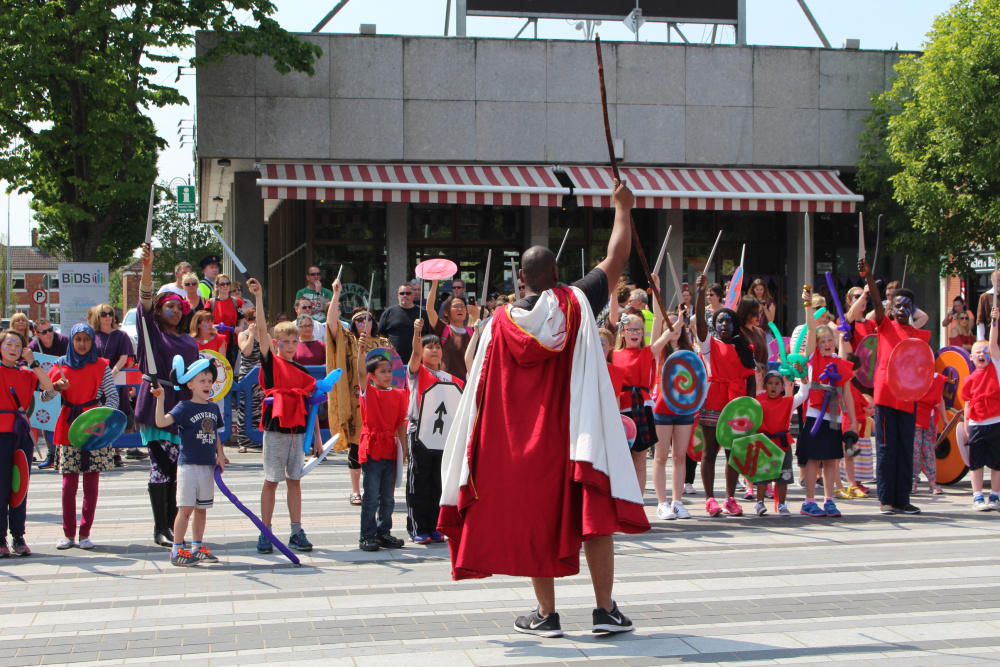 Leave Stephenstown Pond at 9.30am. Walk proceeds to Rathiddy in Knockbridge to visit the Standing Stone of Cuchulainn. From here its on to Cuchulainn's Castle and arriving into Oriel Park for 1.30am. Here the March is met by local schools and Queen Maeve prepares her Army to move into Dundalk. At 2.30 Queen Maeve leads her army from Oriel park down the main street to Market Square. At the same time Cuchulainn's army will depart from Roden Place and will be waiting for Maeves army in Market Square. A ferocious battle will take place between Cuchulainn and the Morrigan and Cuchulainn and the great warrior Ned Crantal!
Enjoy all the events of the Louth Legends Festival in Dundalk happening that afternoon. More details to follow.
At 4pm a walking group will proceed from Dundalk to Ravensdale to finish off the day.